Written by Admin and published on https://enlivenarticles.com/.
Are you wondering how to take care of and maintain your asphalt surfaces to prevent damage?  When you invest in an asphalt driveway, you should know that it will undergo some wear and tear over the years.  However, by performing some routine maintenance and keeping up with the cleaning, it will last much longer and look more attractive over the years.  These are a few of the asphalt maintenance tips from the pros.As a part of your exterior maintenance, incorporating your driveway into that routine is important. Asphalt driveways are a beautiful addition to any home exterior. But, to keep it looking great and adding to your curb appeal, you should be caring for your asphalt driveway appropriately.
Asphalt Driveway Maintenance Tips for a Long-Lasting Driveway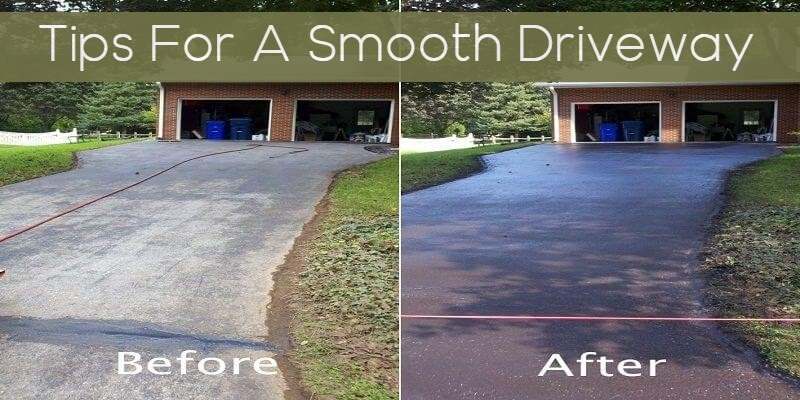 Like all the other features in your home that enhance its value, asphalt driveways also add value to your home.
Yes, you can definitely accentuate the look of your property if you install it.
Most importantly, you can extend the lifespan of your driveway by taking good care of it.
Remember the lifespan of a driveway is the real factor behind the quick payback of your investment in it.
So, definitely focus on regular maintenance to keep its yearly costs low.
Accordingly, whenever you hire an Asphalt Repair Company to pave the driveway, make sure they are well qualified.
Plus, ask them for further maintenance tips as you can get benefits from it.
Whether it's a driveway for your residential or commercial property, it is very important to maintain it well.
Here, in this blog, you'll learn some of the tips for long-lasting asphalt driveways for your home or commercial building.
How to Take Care of An Asphalt Driveway?
As you know, a driveway tolerates a lot of traffic, weight, and heavy rain during bad weather conditions.
Furthermore, if you install your driveway with asphalt, it gives a number of benefits any homeowner wants.
On average, the expected life duration of an asphalt driveway is 15-20 years. But with regular upkeep and the right care for your driveway, you can make it last 30 or more years.
Moreover, in the absence of proper maintenance, your driveway can develop big cracks and potholes.
Thus, follow the below-mentioned steps to know how to take care of an asphalt driveway.
#1. Keep It Clean
Sweep all debris off of an asphalt surface on a regular basis. That means removing leaves, gravel, dirt, and trash.
If debris is left on the surface, it can prevent adequate drainage and water buildup can damage the surface.
#2. Make Sure Your Drainage Is Adequate
We can't stress it enough – water is the enemy of asphalt.
Standing water on an asphalt surface can seep through the surface and into the sub-base where it can damage the foundation of your pavement.
#3. Remove Weeds and Vegetation
Weeds and grass can sprout through asphalt cracks and have roots underneath the surface.
This allows water to seep in and create more cracks and potholes.
#4. Repair Damage Right Away
Even tiny cracks can ruin an asphalt surface if not repaired quickly.
Remember that small cracks allow water to seep through the surface and that will eventually damage the sub-base.
As soon as you see small cracks, have them repaired immediately.
#5. Remove Oil and Vehicle Fluids
Oil and other fluids used in vehicles weaken the chemical bond of the asphalt mix, making it much more susceptible to cracking and potholes.
Remove any of these fluids as soon as possible with a cleaner designed for that purpose.
#6. Have the Small Cracks Sealed
Crack sealing not only fills in small cracks in an asphalt surface but it also protects it against the weather.
Ask your paving contractor to recommend how often this should be done.
Hopefully, by now you have a pretty good idea of how to take care of an asphalt driveway.
Further, hire an asphalt paving company for better advice and get further recommendations on the above steps.
Well, in general, there are other benefits to an asphalt driveway, such as low maintenance cost, quick installation, and easy repairs.
And the good news is it performs even well in heavy traffic if you follow the proper maintenance guidelines.
Original post here https://enlivenarticles.com/asphalt-driveway-maintenance/.